March 1-18, 2018 - We were At LaMama
"Extreme Whether gives great insight into the reality of climate scientists. It shows the struggles of an activist who is fighting for the betterment of the human race through protection of the Earth, all the while dealing with personal family issues…"
A new production of the post-Paris version of Extreme Whether, directed by Karen Malpede.
Starring:
Rocco Sisto, Clea Straus Rivera, Khris Lewin, Dee Pelletier, Emma Rose Kraus and George Bartenieff
Extreme Whether is the story of a family divided over climate change. Premiered at Theater for the New City in New York, in 2014, it has been seen in Paris in 2015, as part of ARTCOP21, during the historic UN Cop21 which produced the international Climate Accord; it has been staged in Copenhagen, Tennessee and Oklahoma by student and amateur groups. In a new post-Paris production, it was presented at LaMama ETC in March, 2018.
 
Written and directed by Karen Malpede, Set Design by Gian Marco Lo Franco, Lighting by Tony Giovannetti, Costumes by Carisa Kelly and Sally Ann Parsons, Music by Arthur Rosen.
"Karen Malpede is one of America's leading politically engaged dramatists"
— Prof. Marvin Carlson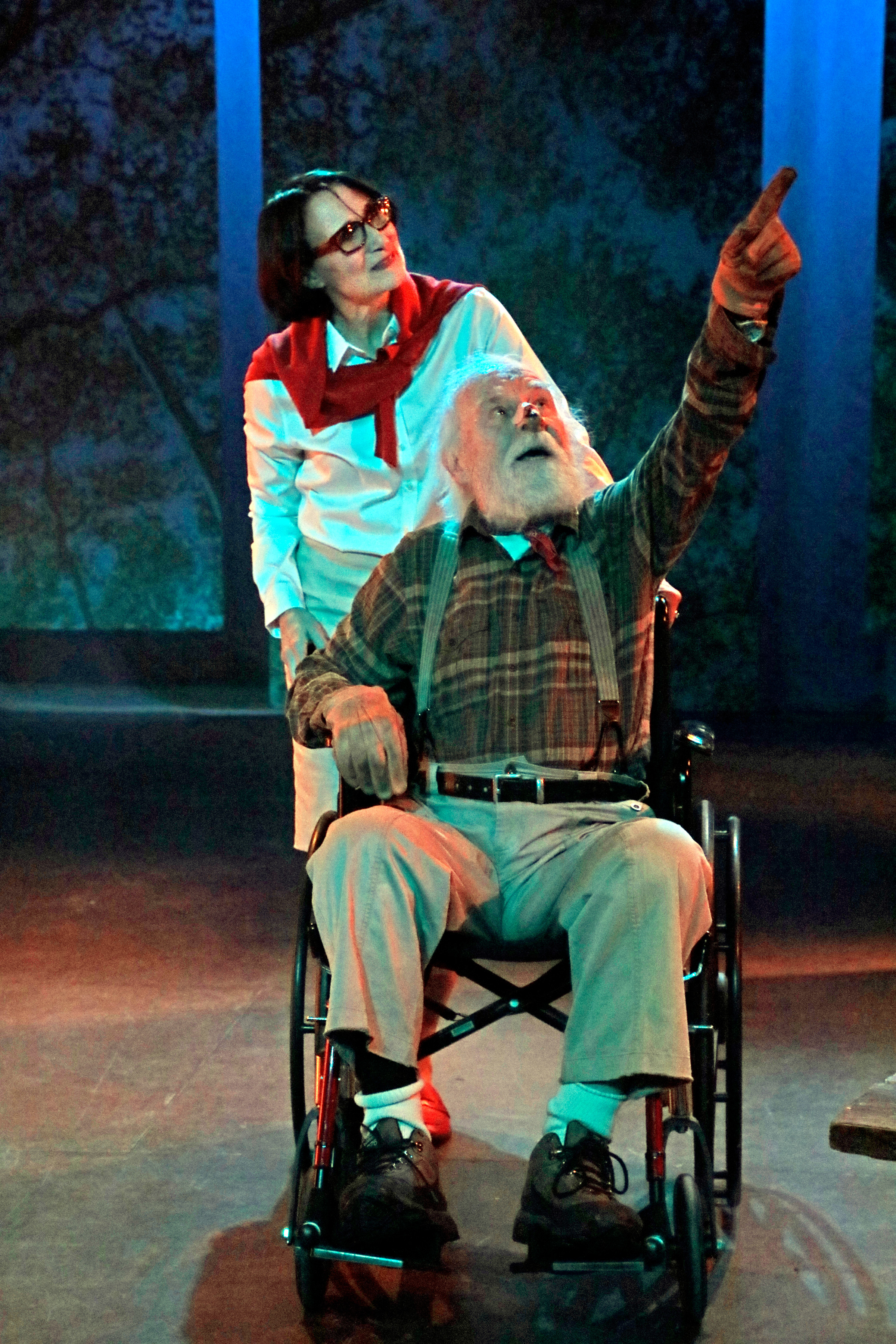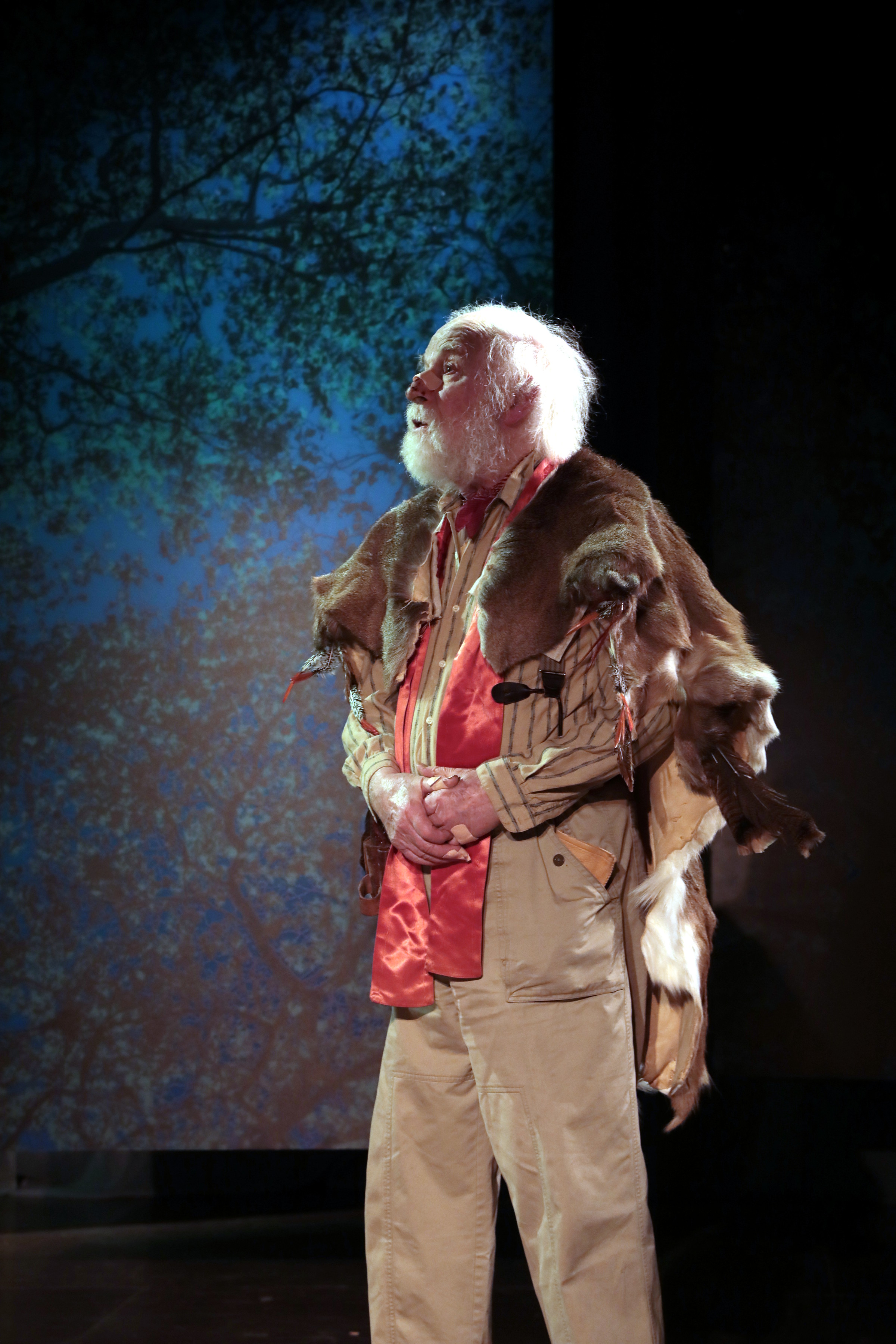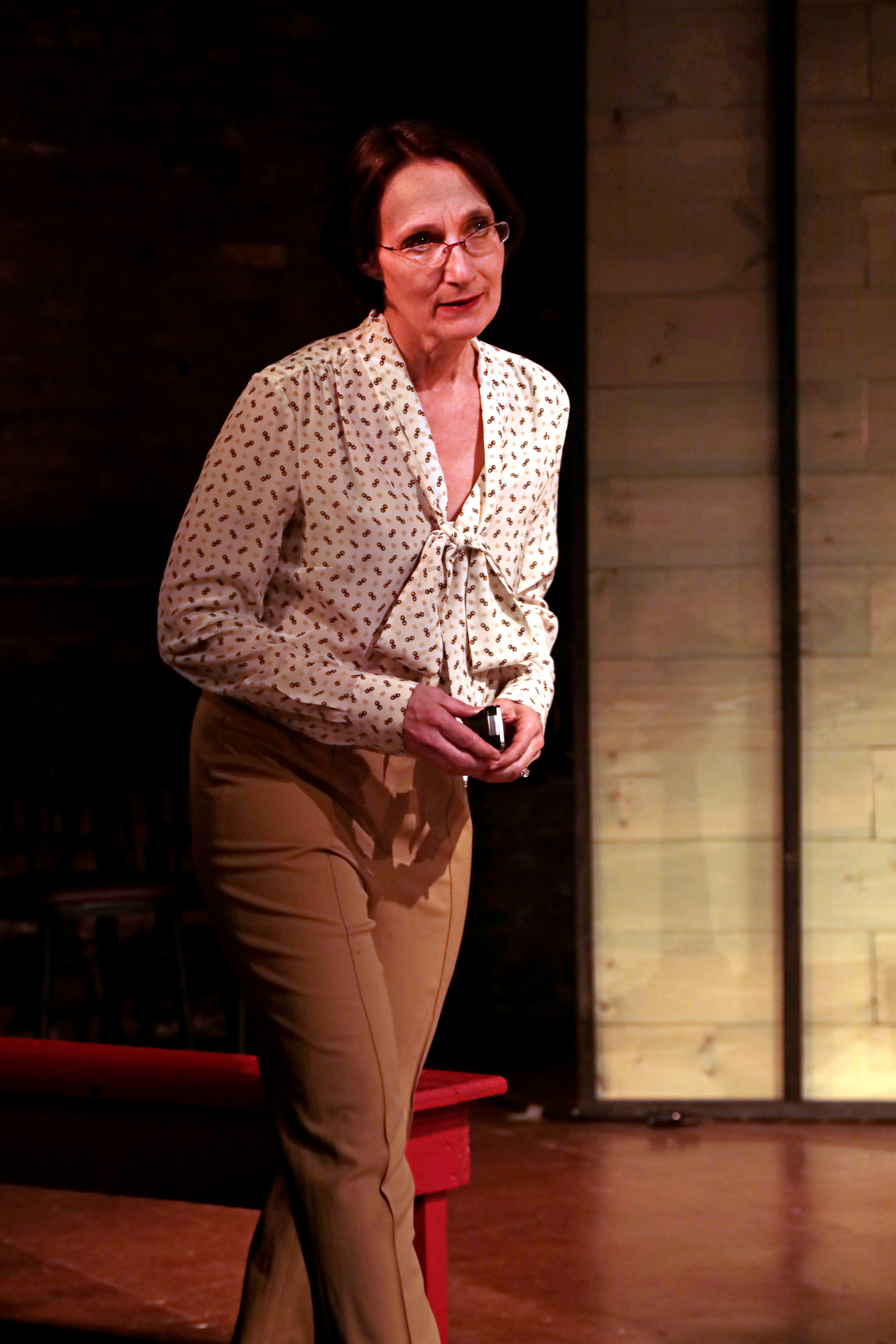 "Extreme Whether, a new play by the brilliant Karen Malpede tells a personal story in which everything is also political." — David Swanson, The Humanist Magazine
"The play is a celebration of hope." — Father Paul Mayer
"What a wonderful production; and what a wonderful and important play. It really stayed with me." — Evangeline Morphos
"I cannot tell you how much I enjoyed Extreme Whether, which I saw last night. I was moved by the play (the end was just stunning - yes, I had tears) as well as instructed. I thought the role of the Uncle brilliant, even shakespearian and its performance just amazing. And I find myself "wakened" to an issue I have cared about but not done as much for as I could." — Lea Freidman
"Karen Malpede's wonderful play must be seen. It is a light in the darkness we are all living through and a hymn to the world we are losing. No performance of George Bartenieff should ever be missed and the rest of the cast is as full of artistry and soul as he is which is enough to light up the sky." — Kathleen Chalfant
"There is no play in NYC that I can recommend more highly than Karen Malpede's Extreme Whether in its final weekend La MaMa Experimental Theatre Club...The script is extraordinary, the direction flawless and the acting is superb....ALL of the actors led by the brilliant George Bartenieff are extraordinary. There are no missed steps . The fact that this play has been all but ignored by the NY Press while they write reams about fluff says too much about the state of culture in New York and that George Bartenieff, now over 80 yet performing at the very top of his game is not being praised and lionized is too frightening to contemplate for more than a couple of minutes. One has to ask is it because of its well researched activist content on climate change? or has new York Theatre gone soft and only the the simplest of work is getting exposure?" — Penny Arcade
John Jay College for Criminal Justice Comes for a Visit
We had the pleasure of a number of students from John Jay College for Criminal Justice in the audience in our audience. In honor of the wisdom of the young, we will let them have the final words about the experience of Extreme Whether.
"This is my first play I have ever watched… it gave me a different perspective on taking care of the environment."
"Overall, I think the whole country should watch this play, including our president."
"In the most unexpected turn of events, I ended up loving the play, especially the actors. The script was brilliant and hysterical…the plot twists had me hanging on the edge of my seat."
"I believe everyone should be able to watch plays like this…There is no better way to learn than to be entertained while doing it."
"One symbolism in the play that I took was the creaky door. Everyone kept saying fix the door or they will fix it but never got to it. This is what we do in the world: say we are to make change and never end up doing it."
"Uncle was a miracle man, simply put…He showed us that miracles can happen as he went from being wheelchair bound to shooting arrows at a potential rapist."
"The play was hilarious at some moments; I could not stop laughing as well the people around me."
"Out of all the plays I watched on Broadway, none compares to Extreme Whether. I was overwhelmed with laughter and sadness throughout the entire play."
"Annie and Uncle realize that humanity exists within a community of other living organisms. They view the earth in a magical child-like way that invokes the love felt for a loving nurturing mother."
"There were so many moments that evoked thought and emotions…I would argue, and several characters in the play argued, that we do God's work. That it is our job to protect and preserve the planet…to ensure an inhabitable earth for future generations. I went to see the play with my dad…we had a lot to talk about on the way home."
See below Some of The history of Extreme Whether
with clips, reviews, pictures,
and speakers from our festival of conscious.
Extreme Whether ("brave and pioneering", "laced with darkness and humor" Andrew Revkin, NYTimes) had a sold-out premiere at Theater for the New City in October. Each performance was followed by a talk back (Dr. James Hansen, Dr. Jennifer Francis, Dr. Dale Jamieson, Dr. Ana Baptista and many others). Andy Revkin described the play as about the American family in our current debate. Jim Hansen said "the love of nature" the play evokes is its most important part and the "documentaries are boring, but this play really moves people." Jennifer Francis says "it is just a most impressive play. It was wonderful as a reading. It is even more wonderful now."
Click here to view more of Andrew Revkin's article
Read about our outstanding collection of comments and reviews.
For a more in-depth write up about the play, its' history and cast check out our article on broadwayworld.com.
This was an international collaboration with Cei de Facto, Switzerland; Bilingual Acting Workshop & Fondation des Etats-Unis. Funding for Paris provided by: The Rockefeller Bros. Fund; Henning and Julia Hoesch; The Prospect Hill Foundation, Craig Richardson and Sarah Beinecke Richardson; and TTC's Producing Partners, that is, You. With the hope that we might bring this important play home from Paris.
Extended Archive of the show,
our speakers, artist, critics and supporters.
Opening Weekend Audience Has Spoken
"Do you enjoy great theater on an intimate scale? Are you concerned about our climate? I recommend seeing Extreme Weather."
—Marla Dekker, Townhouse.Biz
"The play is wonderful. It made my hair stand on end."
—Massimo LoBuglio, climate activist & green entrepreneur
"This play is a MUST SEE...Karen has written a masterpiece for the century. Great work to the entire cast and crew! Bravo!!"
—Deaon Griffen-Pressley, playwright
"Abe and I saw this incredibly important play last night. It's political theater at its best: smart, quirky, funny, disturbing, informative and contemplative (all in good measure)."
—Prof. Susan Nakley
"I've just seen Extreme Whether - It was a wonderful evening. The characters were engrossing and richly portrayed. The acting blew me away."
—Dr. Martha Bragin
"This was a life-changing event."
—Kenggie Malik, John Jay College student
"Want good theater? With a masterful portray of "Uncle" by George Bartenieff who speaks eloquent truth about Mother Earth."
—Matt Weinstein, peace & environmental activist
Oct. 2nd - Oct. 26th 2014
Thurs-Sat at 7:30 pm, Sun at 3 pm
(Sun Oct. 5th starts at 3:30 pm)
Theater for the New City
155 First Ave., between 9th and 10th Sts.
along with a full Festival of Conscience. See Events Page
If you chose tickets as your Indiegogo perk, we have your name and will send an email to reserve your date.
For groups that are 9+ in attendees, receive a special discount by purchasing tickets with the button below:
Extreme Whether poses a bitter debate over the future of the planet but becomes a meditation on the sublime in nature. Written in a mix of prose and poetry, with invective, humor and a full musical score, Extreme Whether sets the battle over global warming within a single family as a challenge to the American family at this moment of ecological crisis.
A major climate scientist, his colleague and lover, an Arctic scientist, wage fierce battle with his twin sister, a publicist for the energy industry, and her husband, a lobbyist, over scientific truth and an inherited wilderness estate. His wise-child daughter and her side-kick Uncle work to protect the natural world and sabotage its abusers.

"Karen Malpede is one of America's leading politically engaged dramatists"— Prof. Marvin Carlson

"Extreme Whether, a new play by the brilliant Karen Malpede tells a personal story in which everything is also political."— David Swanson, The Humanist Magazine

"The play is a celebration of hope."— Father Paul Mayer
Photos (c) Beatriz Schiller
FESTIVAL OF CONSCIENCE (scheduled information)
Our plays open people's hearts and minds. Our Festival of Conscience then provides the chance for audience members to hear the latest cutting-edge ideas related to the play and to dialogue intimately with experts in the field. We are always honored to welcome our Festival of Conscience speakers. They join us in believing that good theater and good talk are necessary to a healthy public life.
Click here to see the full list of speakers and their talk backs, such as Dr. Jennifer Francis and Dr. James Hansen.
Past Events
Oct 2 - Columbia Professor Todd Gitlin on Fossil Fuel Divestment
Oct 3 - Massimo LoBuglio, Environmentalist and Social Entrepreneur
Oct 4 - Dr. Radley Horton, Columbia University and co-author of the Obama Administration's Climate Assessment Report
Oct 5 - Dr. Jennifer Francis, Rutgers, author of the cutting-edge theory of Arctic Ice Melt and Extreme Weather
Oct 9 - Opening Night with climate prophet Dr. James Hansen, NASA scientist, who told Congress in 1988 that global warming had begun
Oct 10 – Prof. Andrew Revkin, Pace, plays Climate Music post-show
Oct 11 - David Levine - Co-founder and CEO of American Sustainable Business Council
Oct 12 - Jaimie Cloud & Griffin Cloud Levine - Teaching Children and Youths Sustainability
Oct 16 - Prof. Gerald Markowitz, John Jay College, on industry's relationship to science
Oct 17 - Marielle Anzelone, Urban ecologist
Oct 18 - Dr. Jannette Barth, Why Not To Frack
Oct 19 - Ken Levenson, The Passive House
Oct 23 - Prof. Ana Baptista, New School for Social Research, Environmental Justice and Climate Change
Oct 24 - Charles Komanoff, Carbon Tax Center, on the need to tax carbon
Oct 25 - Prof. Dale Jamieson, NYU, Reason in A Dark Time
Oct 26 - Eve Silber and Closing Reception in honor of Father Paul Mayer
Enjoy some of our Archived Pieces as we continue to produce.
We have a terrific play on a subject that could not be more important. Please Donate and become a Producing Partner of Extreme Whether!
EXTREME WHETHER SOUNDTRACK written by Arthur Rosen
Listen to our friend and multi-award-winning actress Kathleen Chalfant! Below she talks about the importance of the new play "Extreme Whether", the seriousness of Climate Change and the role of Theater Three Collaborative in changing consciousness! See what she has to say about the play!
A FESTIVAL OF CONSCIENCE
Take a look at one of our Festival of Conscience with Jennifer Francis at The Cherry Lane Theatre
SPEED-DATING SCIENTISTS AND ARTISTS
Theater Three Collaborative was wonderfully excited to take part in the Speed-Dating Scientists and Artists Event on November 6 at the Rauschenberg Gallery, co-sponsored by the Earth Institute, Columbia University, Marfa Dialogues and the Robert Rauschenberg Foundation.
Thanks to the Human Impacts Institute for including us in Ten Days of Climate Action! A terrific evening at Columbia University on Sept. 23 with a wonderfully receptive and excited audience who were thrilled with our story:
A family divided by the fossil fuel industry as a climate scientist struggles to tell the truth about global warming, his daughter struggles to save the frogs, while his sister wants to frack, with this live reading of excerpts from the upcoming play from the award-winning Theater Three Collaborative.
We were asked: "When can this play come to Oklahoma? People would really resonate with this family story." We were told: "I loved the inter-generational, and inter-species relationships." "It's really, really good." We were asked: "What can we do about global warming?"
A TERRIFIC READING: GREAT CAST, GREAT AUDIENCE
"Readings are the only way to test drive a play. We've had three for "Extreme Whether". Last December at the Horticulture Society, the play was 20 minutes longer and half as funny. At Theater for the New City in April it still lacked a crucial relationship dynamic. Last week at The Cherry Lane, "Extreme Whether," driven by a wonderful cast, played with laughs, pathos and gasps as the stakes got higher. Thank you, each and all, who came to these readings and by your responses showed me how to knock this play into form. Finally, our audience is our best collaborator."--Karen Malpede
is a skill we need to massively acquire now as we struggle to comprehend the reality of global warming, sea level rise, and future extreme weather events.
This event was held on:
Tuesday, September 10 at 2pm
The Cherry Lane Theatre
32 Commerce St., NY, NY 10014
Featuring: George Bartenieff, co-founder of TTC, Zach Grenier, Kit Flanagan, Tonia Jagodnik, Di Zhu and Alex Tavis.
A Festival of Conscience talk-back with Dr. Jennifer Francis, Rutgers University, Arctic Ice Scientist, was held after the reading.
This reading was the launch of the campaign to bring this play to full production in 2014, and is an official selection of Climate Week NYC.
We did a wondrous campaign on Indiegogo to raise 20.5k. We have been truly touched to know so many people that support us and truly believe in this play and its message. The campaign ran from Nov. 19th to Jan. 18th. A full 60 days! It felt so good to reach out goal.
We were thrilled to announce that two staunch supporters, who believe that "Extreme Whether" is our most important play and project to date, has given a $5000+ matching grant for our Indiegogo campaign to mount a full production in 2014. Now any new donations at the time was worth double. It helped us speed over the finish line.
We want to thank everyone who has supported us along this journey. Onward and Upwards!